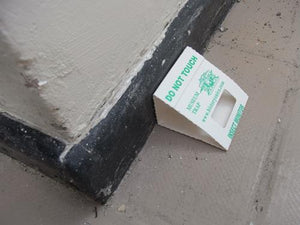 Effective, visual monitoring of insect pests.
- Shows you what pests are present.
- Catches both crawling and flying insects.
- Adhesive strip remains tacky for at least a year and is non-toxic.
- Each trap can be secured by using a second adhesive strip under the base.
- Set of 3 traps.